You are probably one of the millions of Americans working form home and using platforms such as Zoom during this coronavirus  outbreak.  Cybercriminals are taking advantage of the rise in popularity by registering new "Zoom" domains and malicious "Zoom" executable files in an attempt to have their software installed on your computer.
Check Point is reporting over 1,700 new "Zoom" domains have been registered since the onset of the pandemic, with 25 percent of the domains registered in the past seven days alone.
The popularity of Zoom has shot up significantly in recent weeks as millions of students, business people, and even government employees across the world are forced to work and socialize from home during the coronavirus pandemic.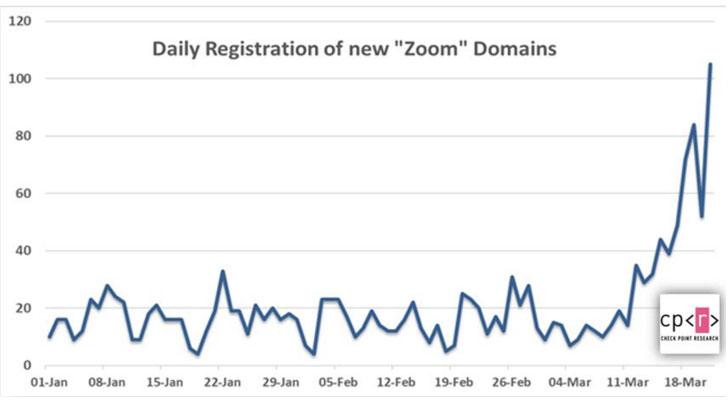 5 ways to protect yourself
Be cautious with emails and files received from unknown senders, especially if they are offering special deals or discounts.
Don't open unknown attachments or click on links within the emails.
Beware of lookalike domains, spelling errors in emails and websites, and unfamiliar email senders.

Example: 

Amaz0n.com

instead of amazon.com. The "O" used in the first option is a zero.

Ensure you are ordering goods from an authentic source. One way to do this is

NOT

to click on promotional links in emails, and instead, Google your desired retailer and click the link from the Google results page.
Prevent zero-day attacks with a holistic, end to end cyber architecture. Ask your IT company to help with this.