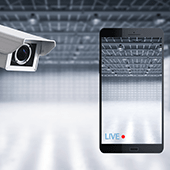 You probably think your Internet of Things (IoT) devices don't need as much protection as your PCs or laptops. Newsflash: They're actually even more vulnerable to hacking. In fact, researchers have discovered a terrifying strain of IoT malware that can infect your devices.
What is the Hide And Seek malware?
The Hide and Seek (HNS) malware has created a "botnet" by quietly infecting thousands of devices using advanced communication methods. Without getting too technical, a botnet adds or "recruits" computers to their network to carry out malicious acts, such as overloading a network by telling every infected device in the botnet to try and connect at the same time.
The new HNS can't be removed by resetting the infected device, which is the solution for most IoT malware strains. The new strain can also exploit a greater variety of devices and in less time than its predecessors. Experts believe it has already compromised more than 90,000 IPTC cameras and other devices.
IoT devices are easily hacked if they connect to the internet, which is home to opportunistic cybercriminals. And because businesses and consumers are expected to acquire and use more IoT devices (the market is expected to reach $1.7 trillion by 2020), it's imperative to take cybersecurity precautions.
How can I protect my IoT devices?
Luckily, there are steps you can take to keep your devices — and ultimately your network and data — safe from HNS and other forms of malware.
Turn off your IoT devices when not in use to reduce their exposure to fast-spreading malware.
Take simple precautions to keep your WiFi networks safe, like changing your network's default settings (including your network's name), and using complex passwords that are changed from time to time.
For those who use a large number and variety of devices, install a threat management system that will block intruders and secure common threat entry points.
With HNS and other malware strains expected to increase in number and complexity, it's more important than ever to take a multi-layered approach to security. Call us today to learn more about which cybersecurity solutions are right for your business.
Published with permission from TechAdvisory.org.
Source.